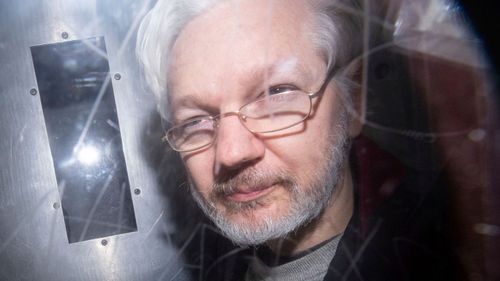 A British judge has refused an application for WikiLeaks founder Julian Assange's extradition hearing to be adjourned until September due to the coronavirus pandemic.
In a bizarre hearing in the Westminster Magistrates' Court on Tuesday, neither Mr Assange, his lawyers nor US government lawyers were physically present. Instead they all dialled in.
Defence lawyer Edward Fitzgerald argued, that it wouldn't be in the interests of open justice to hold the next hearing on May 18 given the ongoing lockdown.
He said his team couldn't meet their client in the locked-down Belmarsh prison and that phone calls and the post were insecure.
"We are not able to have any reasonable communication with him at present but his instructions are crucial," Fitzgerald told the court.
Mr Fitzgerald said a hearing would have to be by telephone, which would prevent media observing it properly.
Source: Wikileaks: Julian Assange's US extradition hearing to go ahead in May despite coronavirus concerns